An Experience Called VARSHAVAN!
Rural life has an ease to it which we have tried and replicated everywhere at Varshavan so that our guests get the right & authentic experience of village life. At the same time, we do know most of our guests are urbanites who cannot do without a degree of comfort.
Our endeavour has been to blend both these and give our guests an experience they shall remember for a long , long time. We thus provide Cottages which are a blend of the rustic, robust and rural on the one hand, and classy living on the other. Things like beds, tables and furniture give an air of the rustic life but are set in an ambience with lighting, ventilation and a general feel which signifies the good things in life.
Elegance doesn't fade with time. Along with elegance goes the sense of maintaining the looks of an era.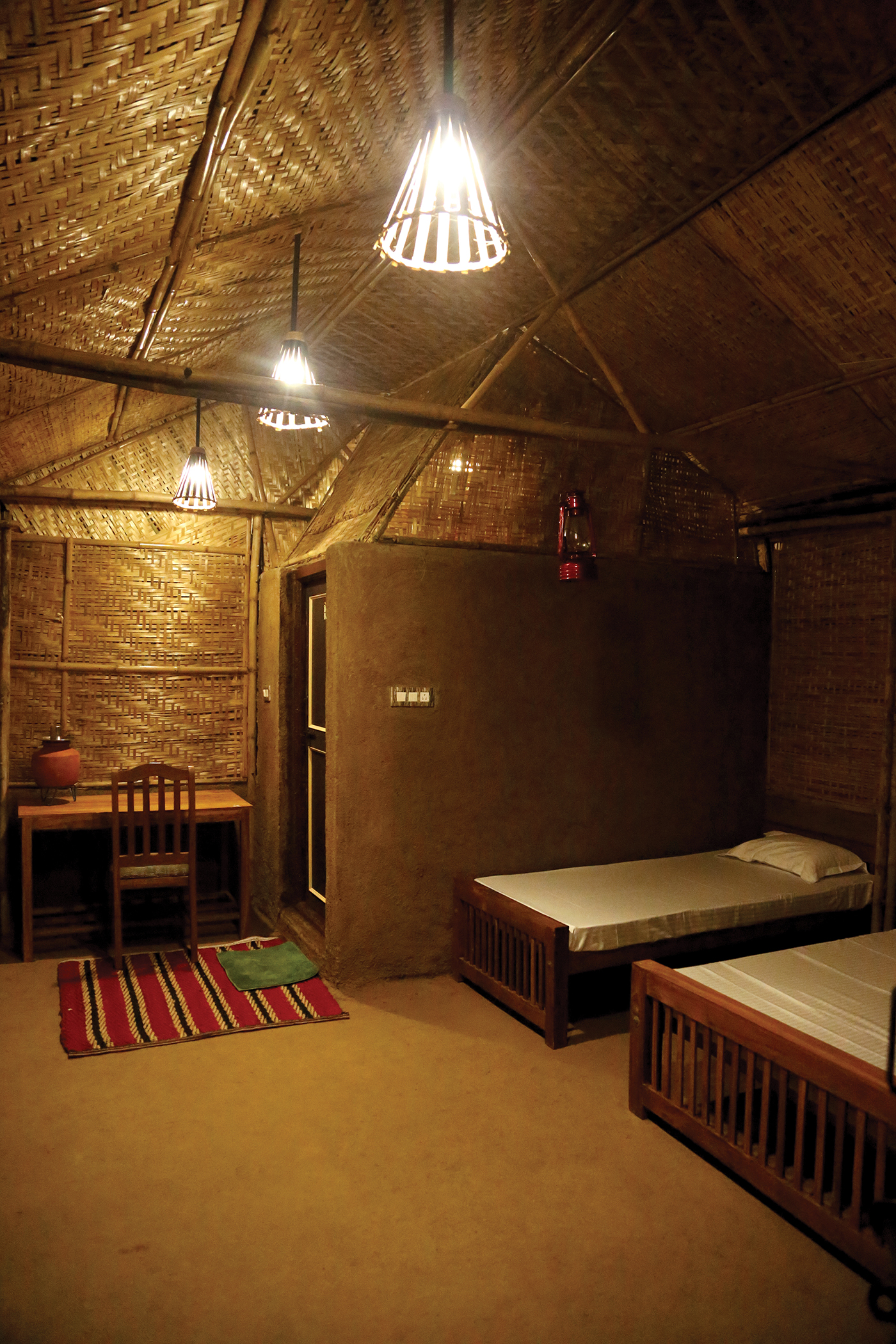 Accommodate 2-4 people
24 Hours Power Backup
24 Hours Hot Water
Attached Toilet-Bathrooms
Accommodate 5-12 people
24 Hours Power Backup
24 Hours Hot Water
Attached Toilet-Bathrooms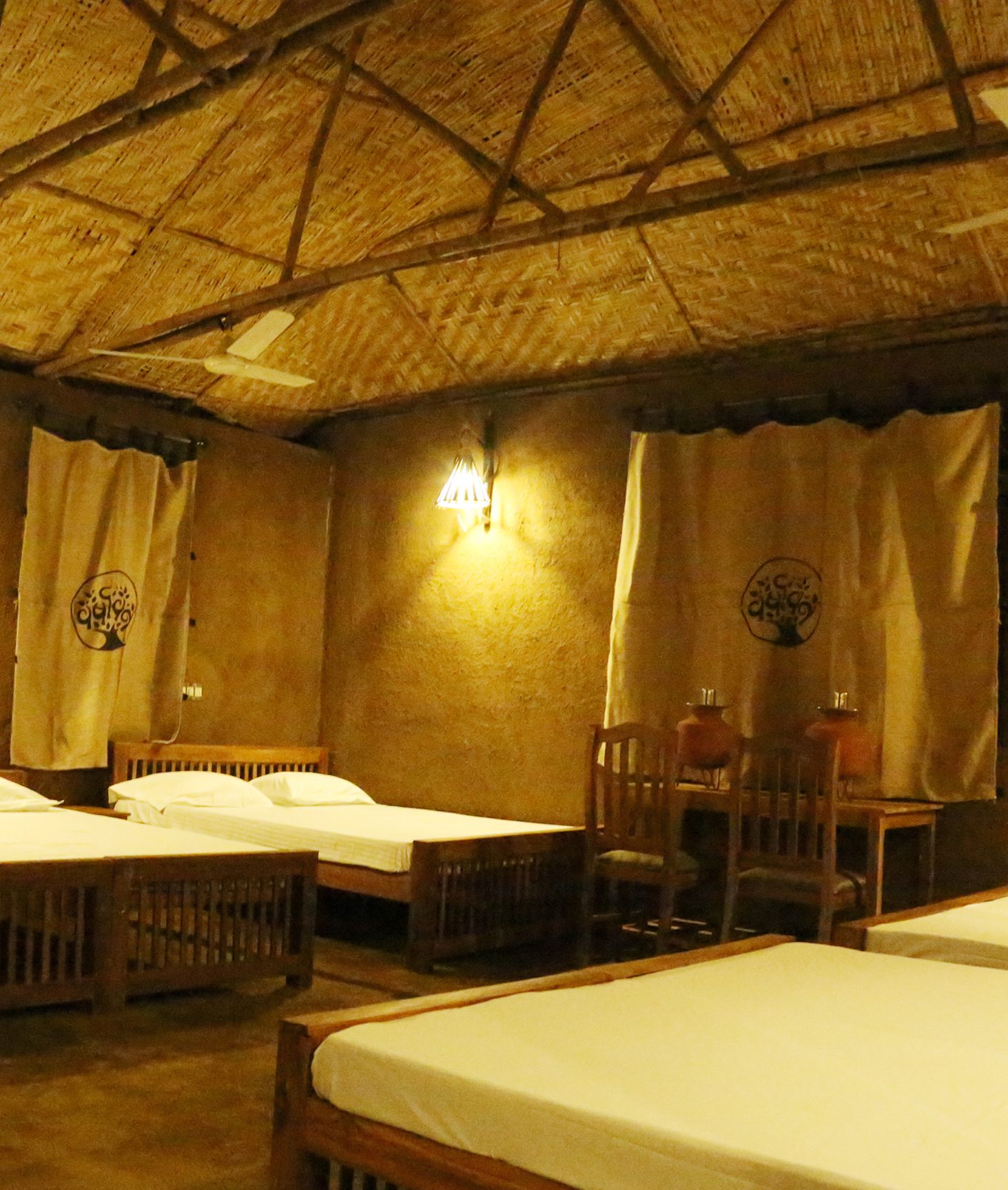 All our creations be it in our accomodation in the common areas or even outside are meant to appeal to one and all. In the cottages of Varshavan, time comes to a standstill! With furniture made of bamboo in a style which speaks of the past, you go right back in time. Even the flooring here is made to resemble olden days!
When you step into Varshavan, you will get welcomed by the traditional dhol tasha performance with a pure sandalwood tikka and a complimentary welcome drink. Come to Varshavan and experience the authenticity at its best.
Indoor Games
Carrom, Cards, Chess, Table-tennis and many more.
Outdoor Games
Space for Badminton, Volleyball, Cricket, Football, Tug of War, Vitti-Dandu, Lingorcha and many more
Lockers
PLEASE BRING YOUR OWN LOCK. WE DO NOT PROVIDE LOCKS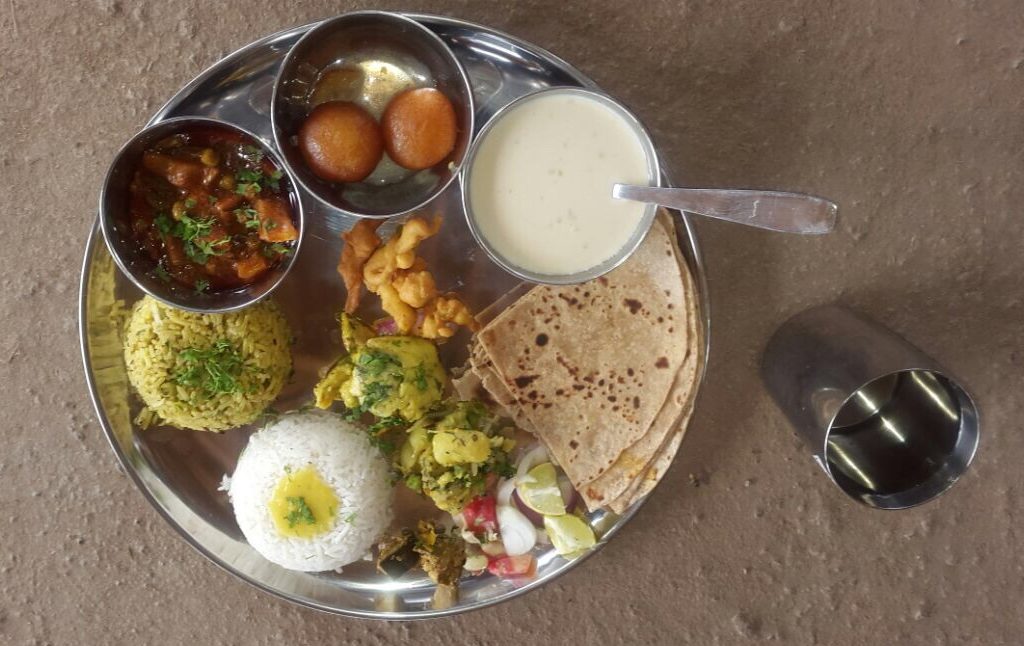 At Varshavan, the everyday menu is wholesome and sumptuous vegetarian Maharashtrian food, the Assal Shakahari cuisine of Maharashtra which in most homes is reserved for occasions and festivals. Here, you get it daily!
Using fresh vegetables and ingredients from farms closeby, every meal is a delightful experience in a typical village setting designed to bring our all the natural flavors & of the food- a treat indeed for the taste buds. We also have the facility to prepare pure Jain food where so requested in advance.
Our usual wares just for lunch (UNLIMITED!) include:
3 veggies/ 2 in the evening
2 kinds of rotis
2 sweets/ 1 in the evening
rice
papad, raita, chutneys, chaas
fries and pakodas, salad, chutneys and kharda
Resort
At Post- Kunjir Sthal, Uralikanchan-Saswad Road,Waghapur, Taluka-Purandar, Dist.Pune- 412301, Maharashtra, India.
For Booking
208, 2nd Floor, Adinath Shopping Center,Pune-Satara Road, (close to City Pride) Pune 411 037, Maharashtra, India.
Telephone
+91 95799 36075 / 7776086151 / 9823068724
E-Mail
booking.varshavan@gmail.com